New stuff most every day for the best toobular Kids (tKs) 
Hi tKs! (toobular Kids)

We are always amazingly happy to receive any pictures that 'tKs' (toobular Kids) wish to send here, and will upload them to our site, and probably show them off on our Facebook page, too!
Send your pictures to:-
So, keep sending them in and we will be giving a prize every week to the picture that toobs chooses. That could be a t-shirt, a mug with your picture on, or a signed picture of the most toobular of dogs - toobs!
Remember! toobs is always ready to answer any of your questions personally. Just go to her 'Ask toobs' form at the bottom of this page. She loves having people to talk to!

Tt Art Competition Winners
Well, here it is! The winners of the Team toobs Art Competition!
(See the prizes below the winning art)
Juniors
Joint Winners:- Kitty and Daisy
Judges Comments: - "Original and colourful renditions of toobs and her friends doing what they love, all painted on stones carefully selected from their own beach."
Prizes:-
Tea aboard the Sailing Vessel Stray for the whole family,
An original Team toobs Toobular Kid Nightshirt each,
Your own personalised toobular mugs with your name and your art printed all around the mug,
A Tt Picture book to share, with hundreds of photos showing the life and adventures of toobs and her team.
Seniors
Winner:- Brooke Booth
Judges Comments:- "A truly stunning pencil portrait capturing the essence of toobs' features showing care, attention to detail and a natural gift."
Prizes:-
A holiday aboard SV Stray for the winner and two friends,
An original Team toobs Toobular Kid Nightshirt,
Your own personalised toobular mug with your name and your art printed all around the mug,
 A Tt Picture book to share, with hundreds of photos showing the life and adventures of toobs and her team.
A personalised toobular Sketch Pad.
Congratulations! Please send contact details using the contacts page, so that we can personally award the prizes from a social distance, some time soon! (And so that we can match the artwork perfectly with the prizes.)
Well done, to all those who sent in pictures, and keep an eye here for the next toobular adventure!
Hi tKs!
(toobular Kids)
Well done for all your efforts and wishes, while toobs amazed us all, last year.
Next week we shall be launching a new competition, that should test ye all, be open to the whole family, and have a huge bit of fun at the same time.
Don't forget to 'Ask toobs' any question ye want in the section below, and if you have any pictures to send in that you have made - there will be a little prize for every single one, as well as having it appear here on the tK page - it can be a picture of ANYTHING that you feel is important during these strange times!
Stay safe, ye all!
toobs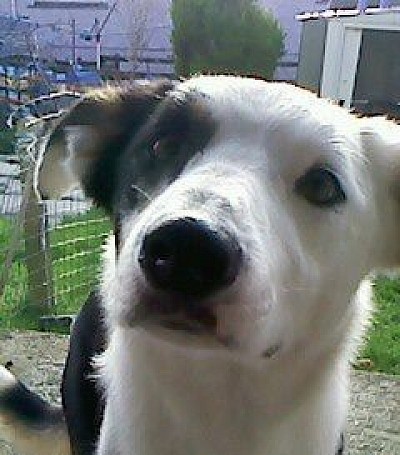 ASK toobs!
Ask toobs!
Yes! You asked for it, so here it is!
You can ask toobs anything you want and she will personally answer your question here on the tK Page.
Your question can be:-
Something about dog training, or
What is her favourite treat, or
What she thinks of Wayne, or
ANYTHING!
Go on!
We dare you!
Just send us your question in the Puzzle Entry section below giving your first name, and toobs will answer it the next day!
toobular Answers... 
Spare Kid asks:-
Is it true that toobs can lick her own eyes? - Yes, an

d her ears!
Monkii Pants asks:
Is toobs magnetical? - Only on land, otherwise she would only be able to swim North.
Can toobs read yet? - No, but she can count to 11.
What is her favourite colour? - Any colour as long as its wet!
What sort of breed is made only out of triangles? - I don't know! Does anyone?
toobular PuzzleKids (tPKs)
Here are you toobular Kids (tKs) who entered a correct answer to our tPK quiz question, or who sent us a comment or picture for toobs.
Keep them coming to get your name in the tPK Hall of Fame!
AJ of Plymouth
Spare Kid of Hertfordshire
Monkii Pants of Royston
Daisy of Cornwall
Kitty of Cornwall
Puzzle Questions and Answers to Test Your Friends
1 - What is black and white and red all over? - A blushing zebra
2 - What has a tail and a head, but no body? - A coin

3 - What has 4 legs and no feet? - A Table
4 - What gets wetter the more it dries?  - A Towel
5 - What word is spelt incorrectly in every dictionary?  - Incorrectly
6 - What can be broken, but is never held?  - A Promise
7 - What's always coming, but never arrives?  - Tomorrow
8 - It goes all over the world, but always stays in a corner. What is that? - A Stamp
9 - What does come down but never goes up? - Rain
10 - What breaks and never falls, and what falls and never breaks? - Day breaks and Night falls 
11 - What do you sit on, sleep on, and brush your teeth with? - A Chair, a bed, and a toothbrush
(Clever tK 'Spare Kid' suggested that the answer was horse hair, which is cleverer than our answer!) 
12 - Most toobular Kids love to carry these keys. What sort of keys? Cookies  
13 - Three men are on a boat. The boat sinks but only two people get their hair wet. Why? - One man is bald
14 - I get smaller every time I take a bath. What am I? - Soap
15 -
How can a man go eight days without sleep?
- Sleep during the night
16 -  Imagine you are in a sinking rowboat surrounded by sharks. How would you survive? - Stop Imagining 
17 - If you are in a dark room with a candle, a wood stove and a gas lamp. You only have one match, so what do you light first? - The match
18 -  If you throw a green stone into the Red Sea on a grey day what will it become? - Wet
19 - What comes down, but never goes up? - Rain